Azure DevOps
note: To use this integration, you will need to be on a Team plan or higher. Read about upgrading here.
Azure DevOps is a web interface for TFS, Git, and a project management tool from Microsoft. Create new work items or attach Raygun error groups to an existing item.
note: We've recently upgraded our integration with Azure DevOps. If you wish to make use of the source code integration please upgrade by unlinking/linking the integration. Old integration setups will continue to work.
---
Azure DevOps setup instructions
Click "Integrations" from the Raygun sidebar and select Azure DevOps.

Click the "Setup" tab and follow the on-screen instructions to select your project and complete the authorization process - we only use the ability to add new Work Items, modify descriptions of existing ones & map your stacktraces to source code.
Select the account/plan you wish to use for the integration setup.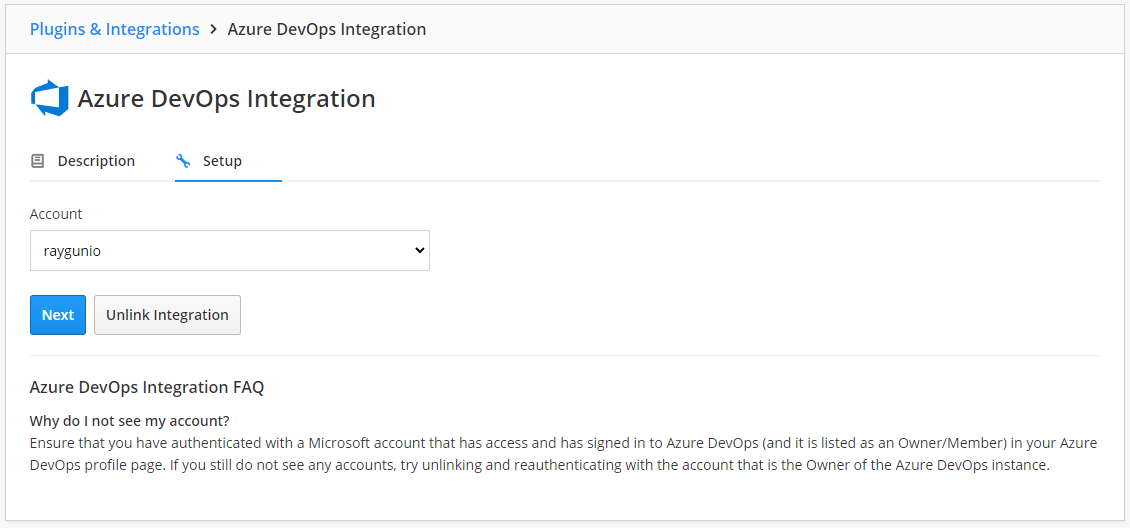 Configure your project & repository settings. Here you can also choose to share your permissions with your team, as well as enable/disable the integration.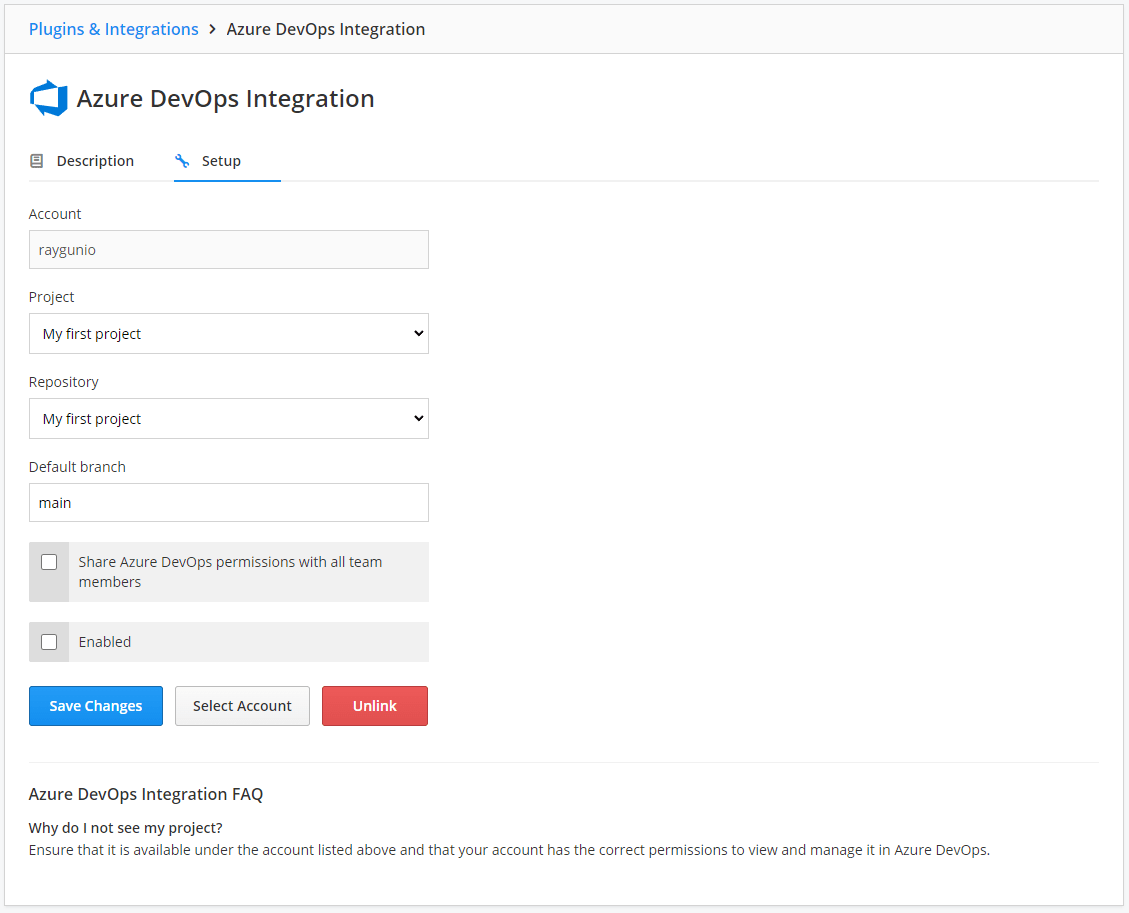 tip: You need to enable the "share Azure DevOps permissions" checkbox for us to automatically collect deployment information from Azure.
Click "Save changes" to complete the setup.
---
Add to an Azure DevOps issue
Click on an error group.

Click the "Integrations" button and select "Azure DevOps" to link to a new or existing issue.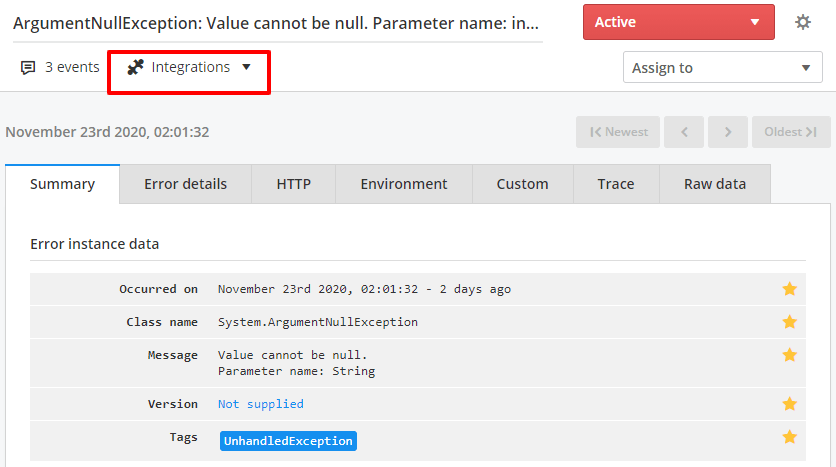 ---
Show source code inside an Error group
Click on an error group.

Inside the "message" section of the error, if the Azure DevOps integration is enabled, you will see a link to the source code.

Clicking on the Azure icon will open the source code in your browser.
---
Troubleshooting
"Could not access your data" error message while setting up the integration

Ensure that you have the "Third-party application access via OAuth" option enabled in your Azure DevOps organization's settings.