Application Migration
The application migration feature allows you to move an application from one of your Raygun Plans to another while retaining all the data associated with the application.
---
What is migrated?

All information associated with the application is carried over. That includes (but not limited to) errors, sessions, traces, comments, assignments, symbol files, map files and deployments.
Requirements

To migrate an application, you need to be a member of the Owners team in both the plan with the application you want to migrate and the plan that you wish to migrate the application to. More information about joining teams can be found here.
Migration steps
Step 1.

Once you meet the requirements, within the application you want to migrate, navigate to the General section of Application settings.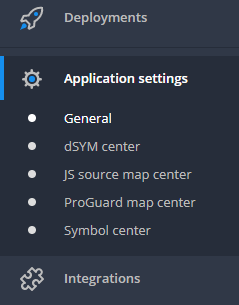 Step 2.

Scroll down to the Migrate this Application section, select the plan that you want to migrate this application to and click the Migrate Application button.

Step 3.

Finally wait for the success message and you are finished.