Audit log
The Audit log provides a way to observe past actions by Teams you are part of.
It is available to Business level plans and above.
---
Navigate to the Audit log

To access the audit log, click on your username in the top right corner, then choose Audit Log: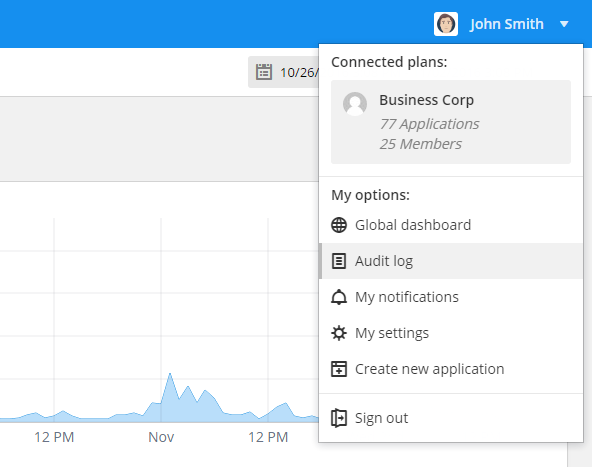 ---
See change history

From here, you can narrow down your search using the query panel on the left hand side.

You can change the date range covered, the types of activities, which applications or plans to look at, and which users you are interested in.

Changes to the query panel will be applied automatically.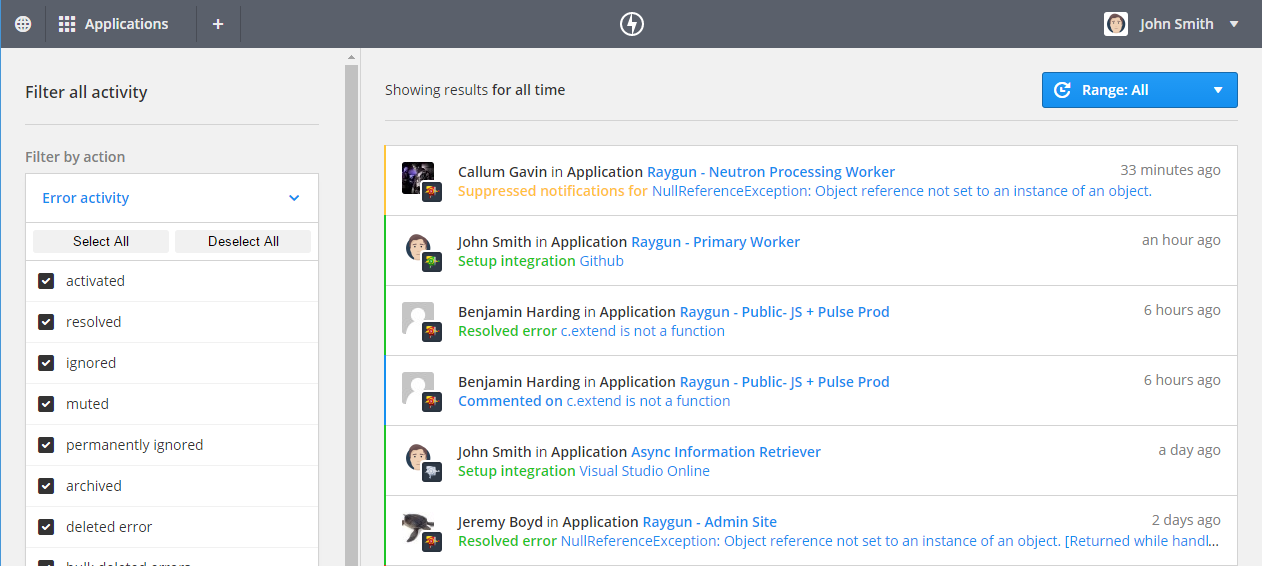 tip: We're always adding new audit activity types but if you think we're missing something, contact support.