How I went from technophobe to tech-enthusiast
Posted Jun 17, 2014
| 5 min.

(

861

words)
When I was in high school, I asked my computing teacher for help with something, and he laughed and mused over how to teach someone as 'computer illiterate' as I.
And because I'd been told that I was computer illiterate, I believed it was true and continued to spend the next decade avoiding anything that seemed even remotely technical, in order to not feel like such a dumbass.
This proved to be a problem though, when I landed a job as technical marketer at Mindscape in 2012. I was like Robin Williams after disappearing into Jumanji, only to emerge 20 years later completely oblivious to advancements in the tech world. And sporting a wild, but impressive beard.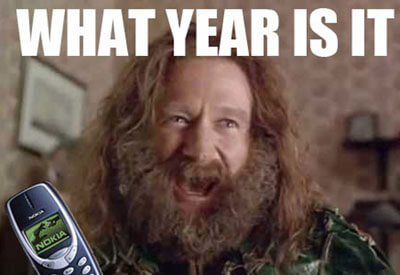 While I have mildly exaggerated the part about the beard, the rest is true and I had the hugely overwhelming job of learning even the basics of coding ahead of me, let alone how to communicate with these cynically witty people we call developers.
I documented my early process on the WordPress blog which I set up for the purpose of using the Raygun for WordPress plugin, so I could get some insight into what an exception even is:
These posts outline some of the things I learnt and struggled with in the beginning, and how codecademy.com got me started with the basics of code.
But it wasn't solely Codecademy that taught me just how awesome coding actually is. For the most part it was changing my thinking to become curious about how the software I already use works. So I've made a list of things that worked for me for all the other technophobes out there who need inspiration, motivation or information.
Those are just a few of the things and tools which helped me to become enamoured with the tech world. I hope that all the other technophobes out there can gain some hope from the fact that I was the biggest tech scaredy-cat out there – but I've come out on the other side. It is possible, and if you have any further insight into quelling the fear – I would love to hear from you in the comments.