Another Raygun integration that we've implemented recently is for PivotalTracker. This is a collaborative project management tool where team members create stories that represent bite sized chunks of work. To further improve your teams work flow, our latest integration will allow you to link error groups in Raygun to new or existing stories in PivotalTracker.
To set this up, go to your Raygun.io dashboard, and navigate to an application that you want to integrate with PivotalTracker. In the side menu on the left, click "Application Settings" and then "Plugins" that appears below it.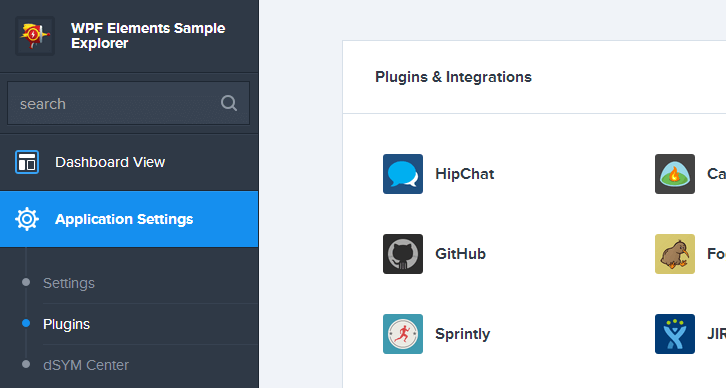 This will display a list of all our integrations where you can select PivotalTracker. Click the Setup tab, and then enter your PivotalTracker API Token. This can be found by going to your PivotalTracker account, click the account name in the top right corner, select Profile and find your API Token down the bottom of the page. After you've entered the API Token in Raygun and hit next, select one of your PivotalTracker projects, enable the integration and save.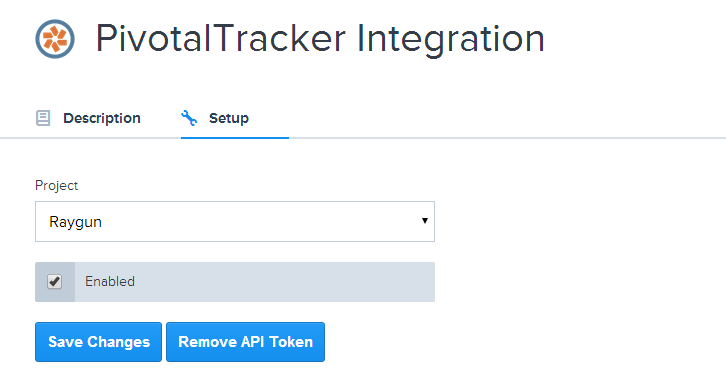 With the PivotalTracker integration setup, you can now go to any error group in the Raygun application and see the PivotalTracker icon next to the error name. Clicking this will give you options to create a new story, or link the error to any existing story. It's as simple as that.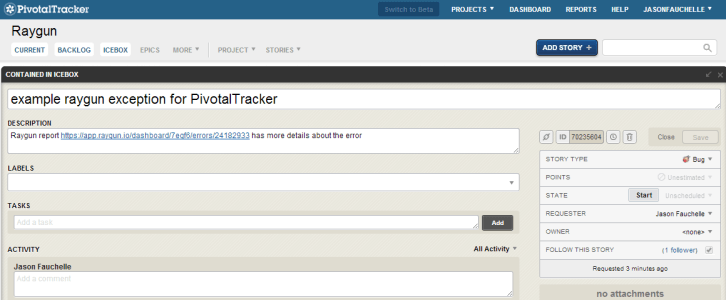 Work with other tool that you'd like to integrate with Raygun? Check out our full list here, or make a suggestion in the forums.
If you want to try this out but don't have a Raygun account yet, sign up for a 14 day trial now. No credit card required.