Feature update: Wildcard modifier added to Error Group filters
Posted Feb 13, 2017
| 2 min.

(

363

words)
The Error Groups page is the beating heart of Raygun Crash Reporting.
From this page, you are able to sort and view your errors, find the stack trace, and drill into the who, what and where of those hard to find errors.
Our 'Error Group filters' play a vital part in this sorting process, allowing you to find the issue you are looking for quickly and easily based on specific criteria. Which is why when you ask for improvements to this page – we listen!
Our latest improvement is to add a 'wildcard modifier' option. 
__Before this update, if you wanted to apply a filter, you would only be able to select a single version (for example, 1.0.0.1.2) of the following: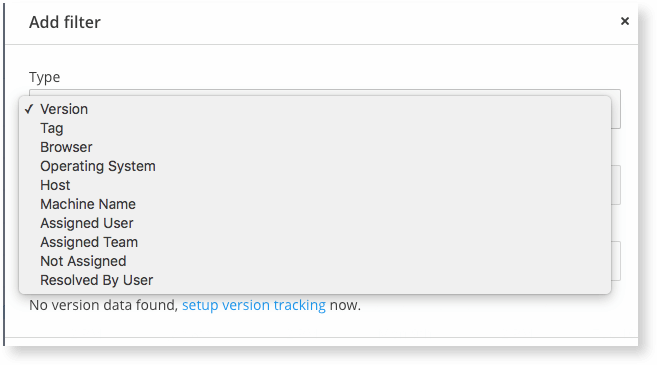 Now, with the use of wildcard characters, you can broaden your search criteria on the above range of our Error Group filters:
Version
Browser
Operating System
Machine Name
Host
Why the wildcard modifier is useful
All the details you need to know about your software errors are accessible from the 'Error group' graph. This is located in your Crash Reporting dashboard: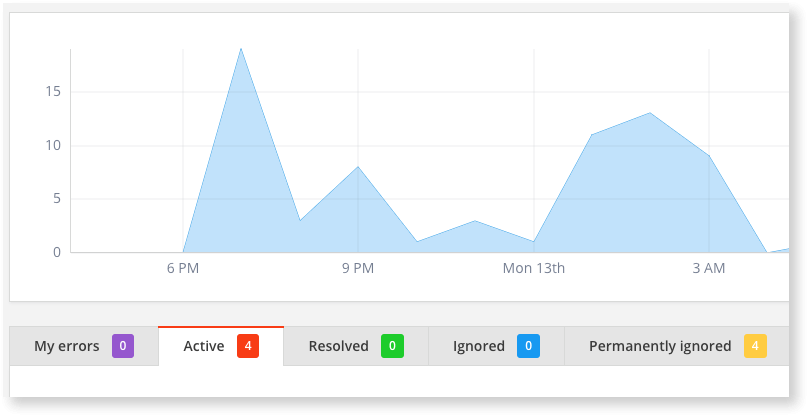 From the 'Error group' view, you can search and assign errors, drill into the stack traces for error instances and filter out unimportant errors.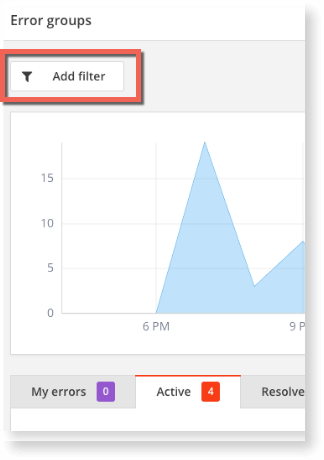 Having a wildcard modifier allows you to apply broader search criteria when filtering errors. Instead of having to choose an exact value, you can use wildcard characters to include a range of values in your filter.
For example, this search would include all versions of Andriod rather than just one: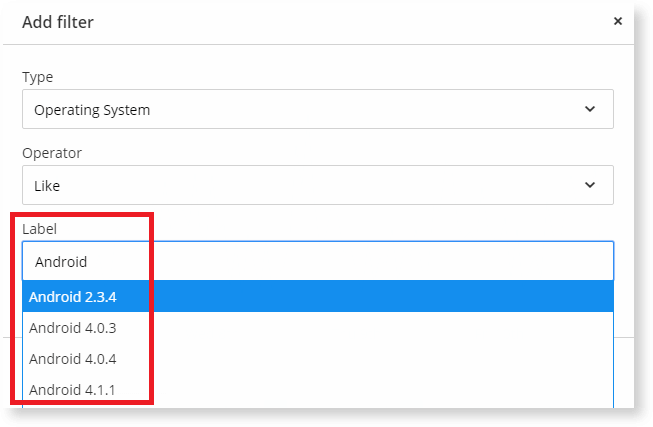 Here you can see Raygun has found the label 'Android*':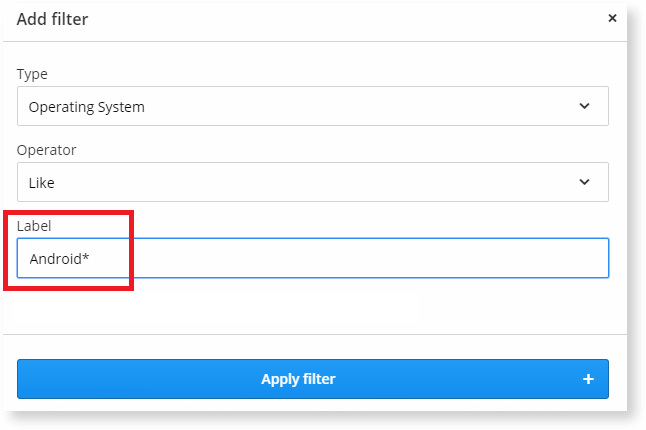 The detailed data from these errors by all the  presented all the errors relating to all the available versions of the operating system: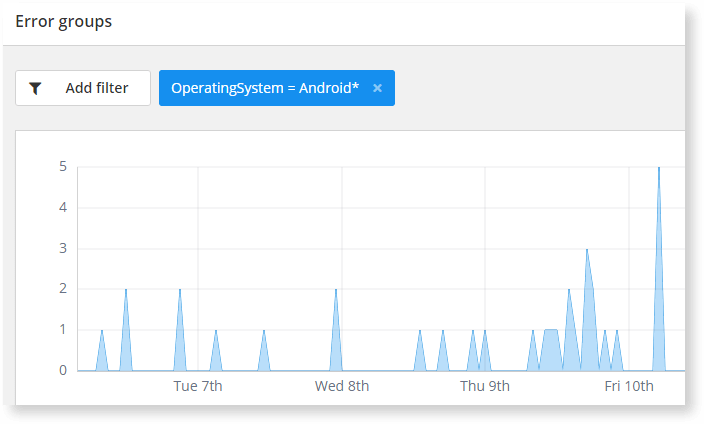 You can get started with the wildcard modifier today. For more information, head to our documentation page on Error Group filters. 
Do you have any suggestions on how we can improve our Error Group filtering? 
Thanks to Airton (Brazil) and Mike (Canada) for this suggestion!
We'd also like to hear from you! If you have suggestions for improvements to the Raygun Platform, head to our forum suggestions here.
Related articles