1. In the Raygun dashboard, head to the 'Integrations' tab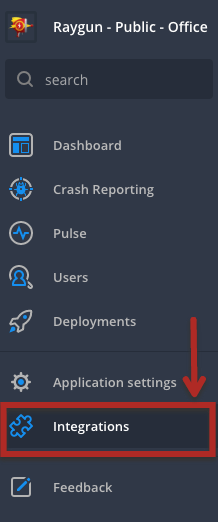 2. Inside the 'Integrations' tab, select 'GitLab' in the bottom right: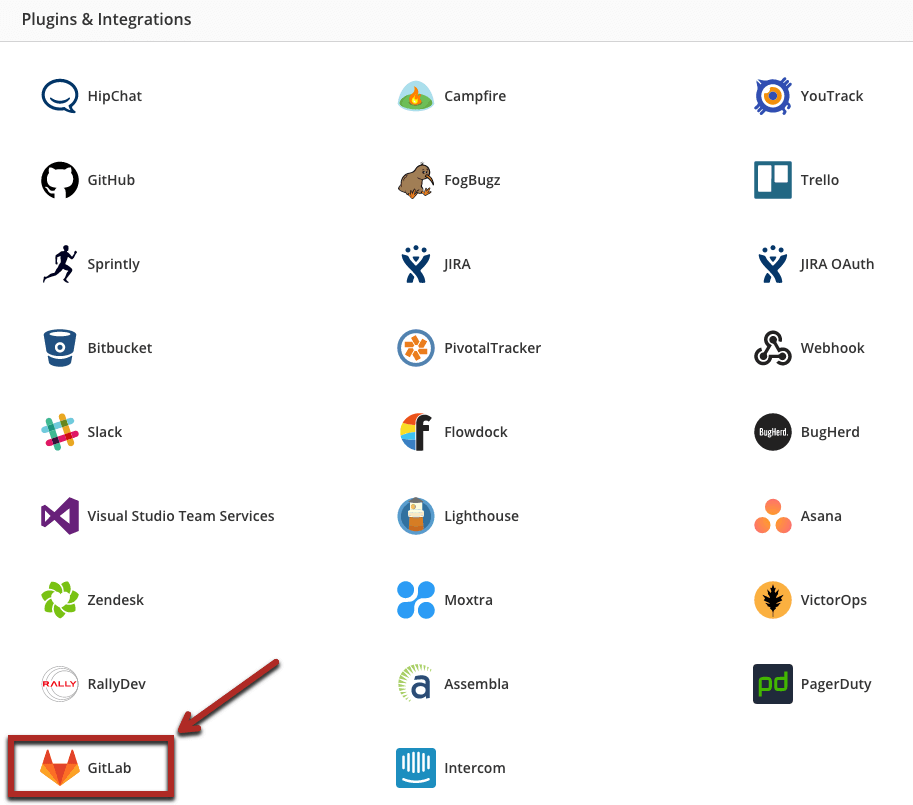 3. Head to the Setup tab to start to integrate Raygun and GitLab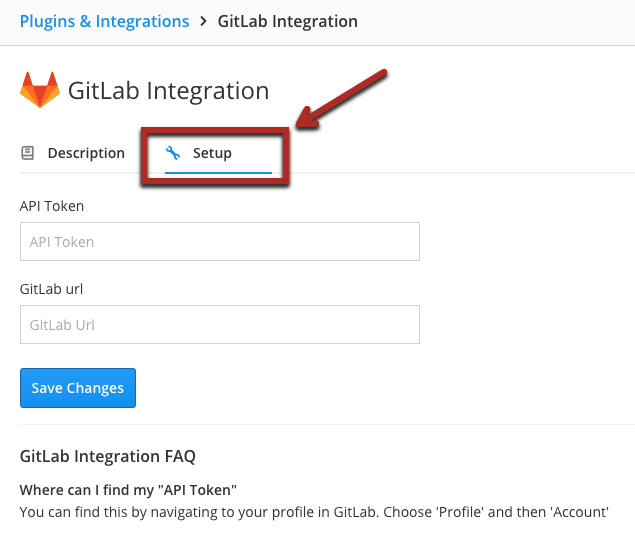 4. Head to your GitLab account, head to profile settings, then account tab you'll see a token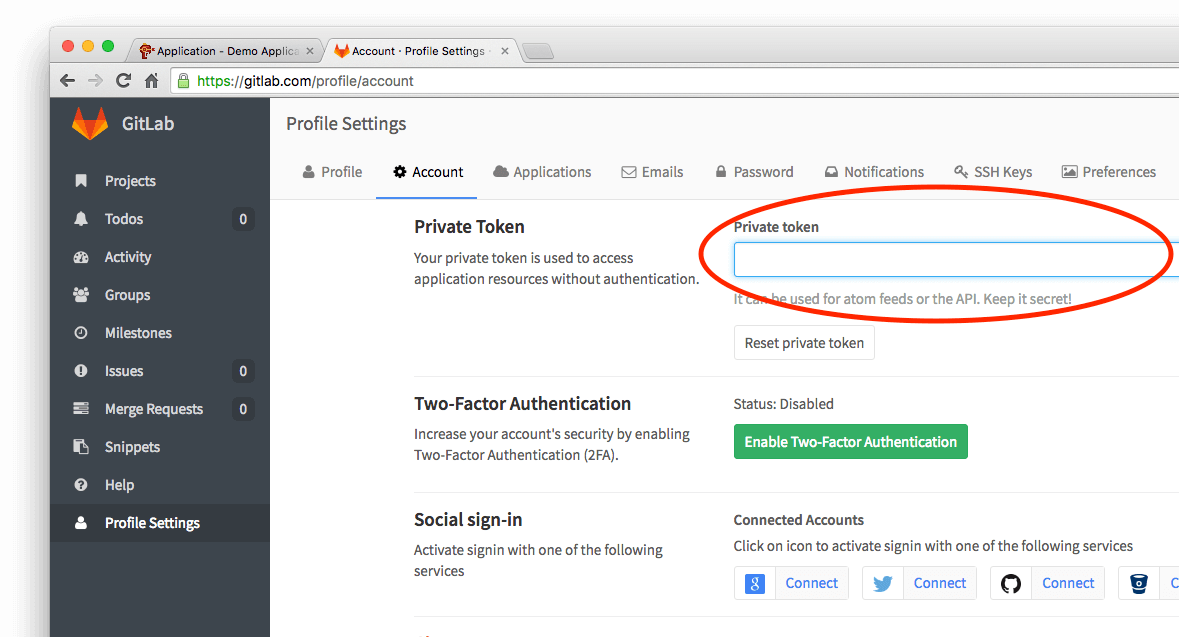 5. Copy and paste into API token field inside Raygun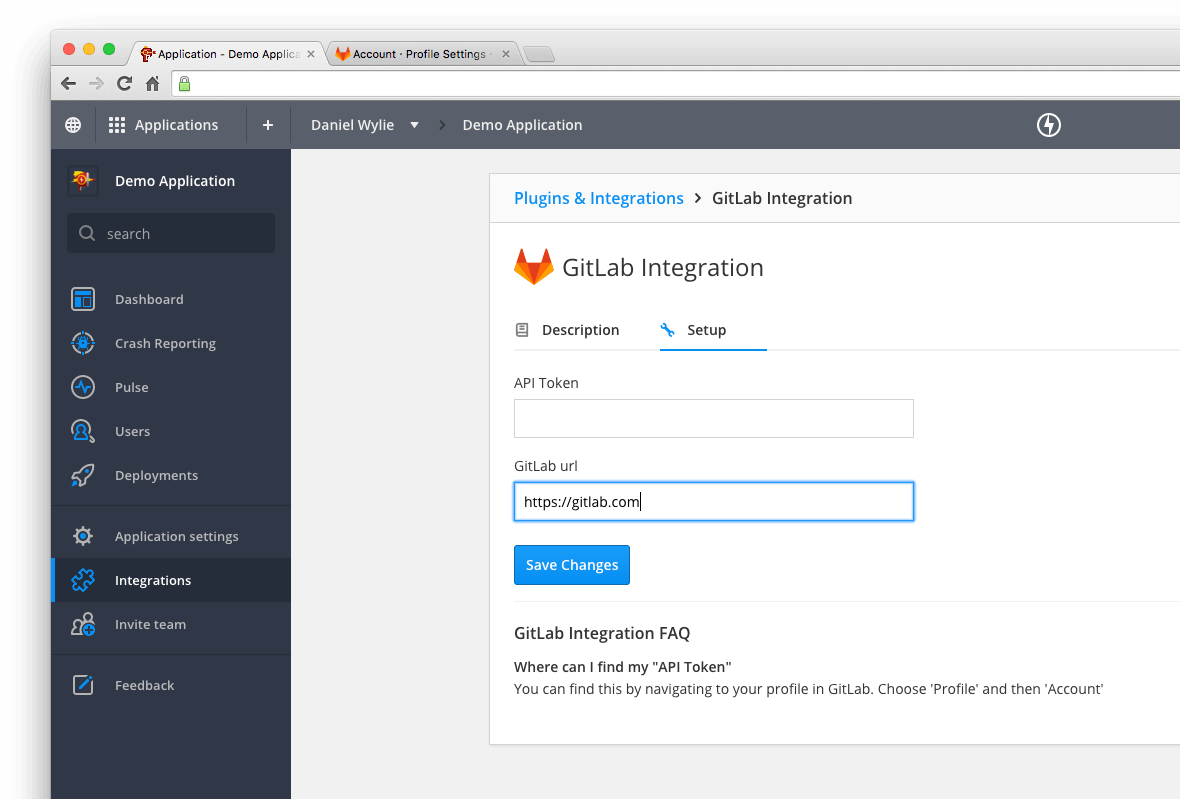 6. After you hit save changes, the setup field will appear: Choose your repository and hit save.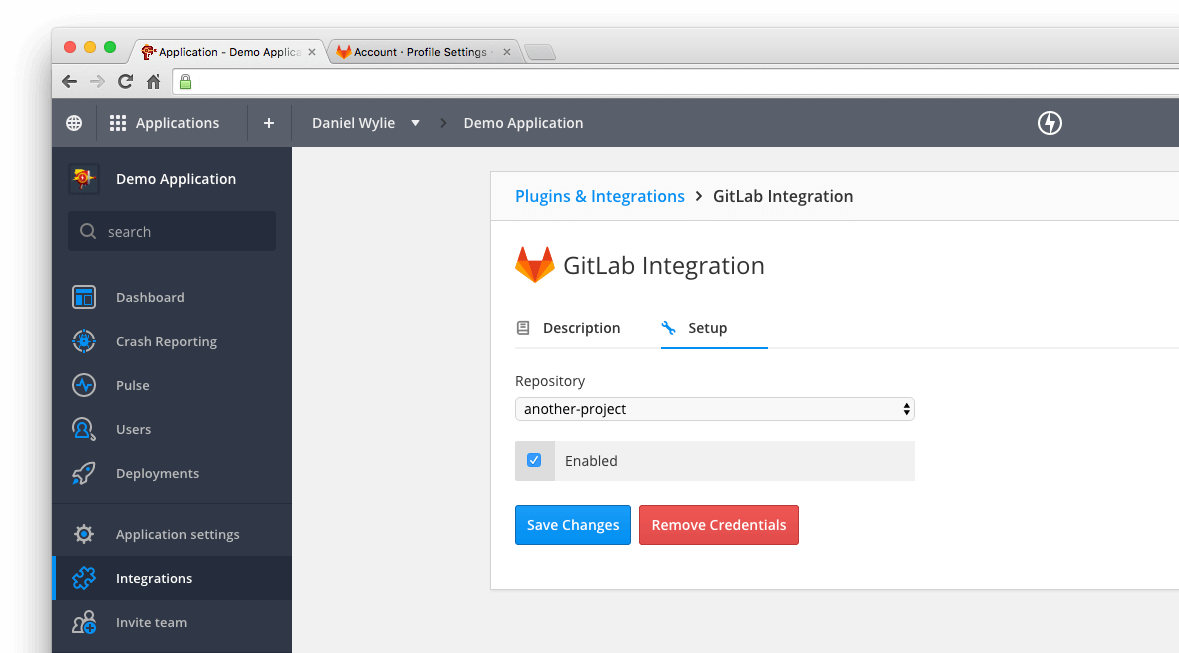 You'll be up and running now!
Once an error is detected inside the 'error groups' tab inside Raygun, you can associate the error with an issue inside GitLab: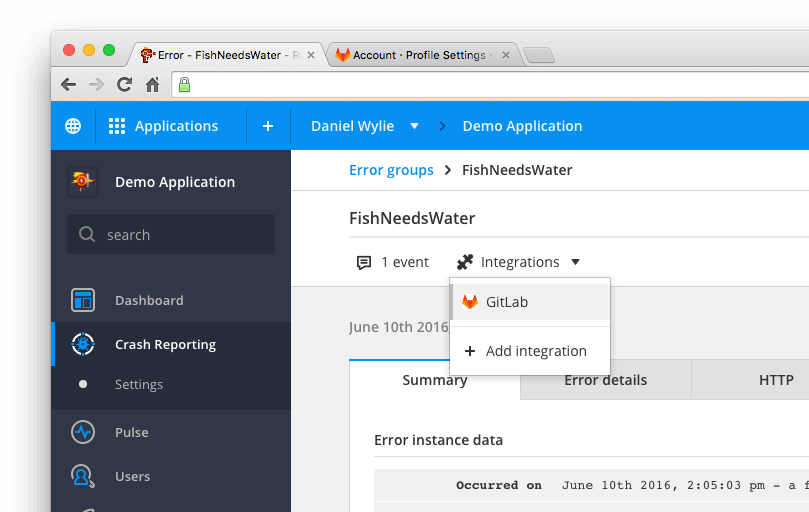 Any new errors that come into Raygun can be associated to an issue in GitLab or can be pushed to GitLab: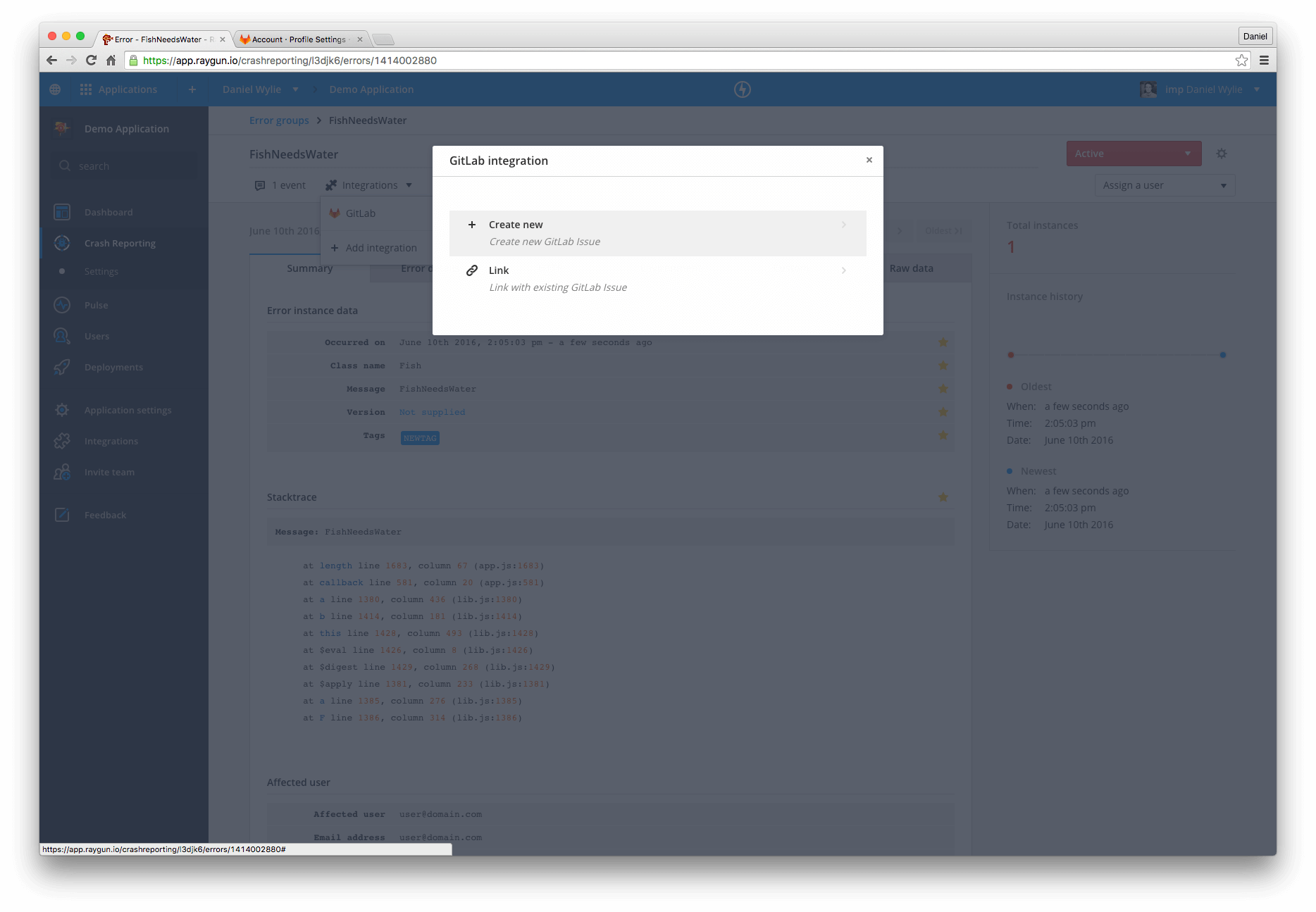 Once you've associated or created the issue, the link shows on the issue inside Raygun: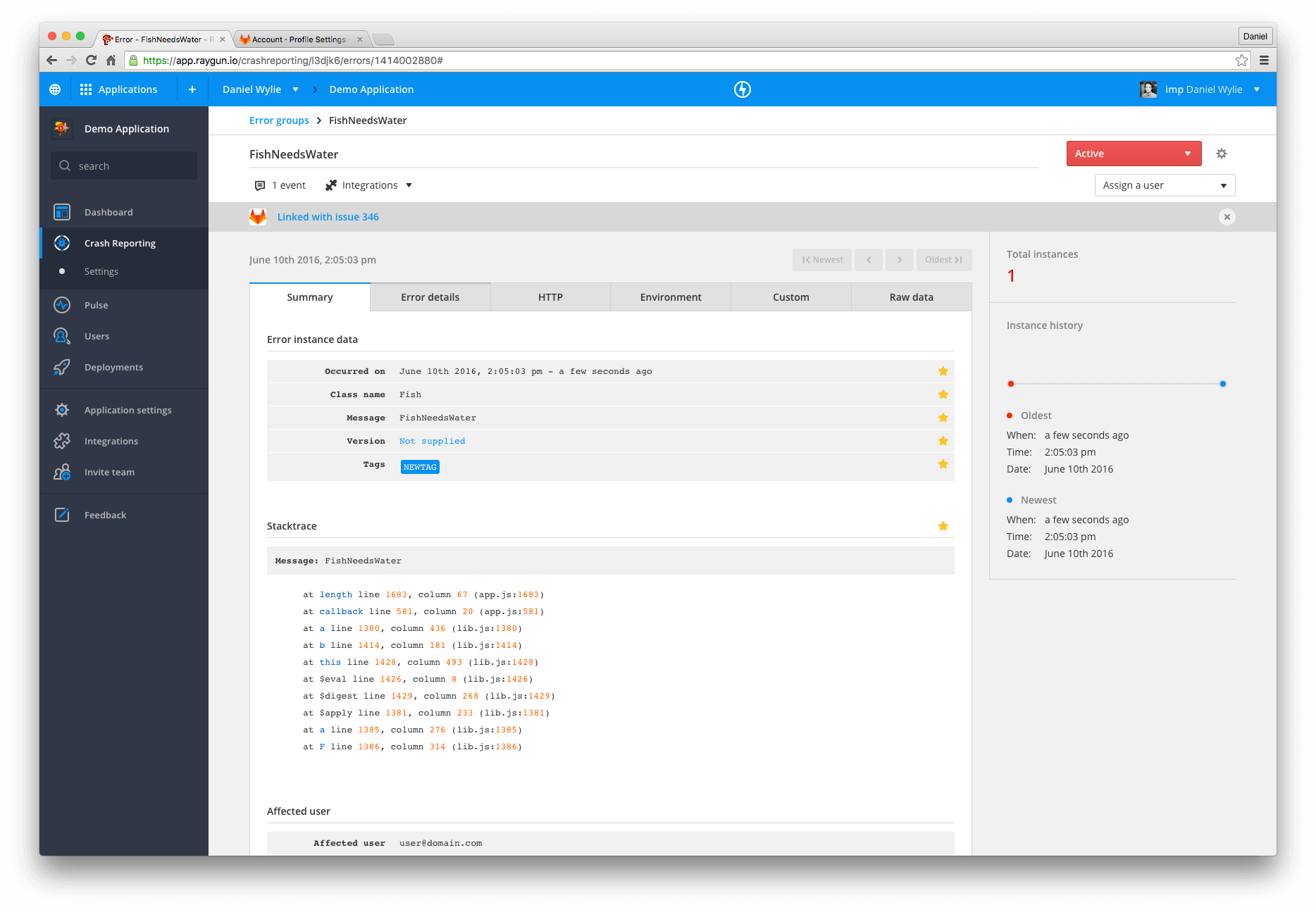 Here's what the error looks like inside GitLab: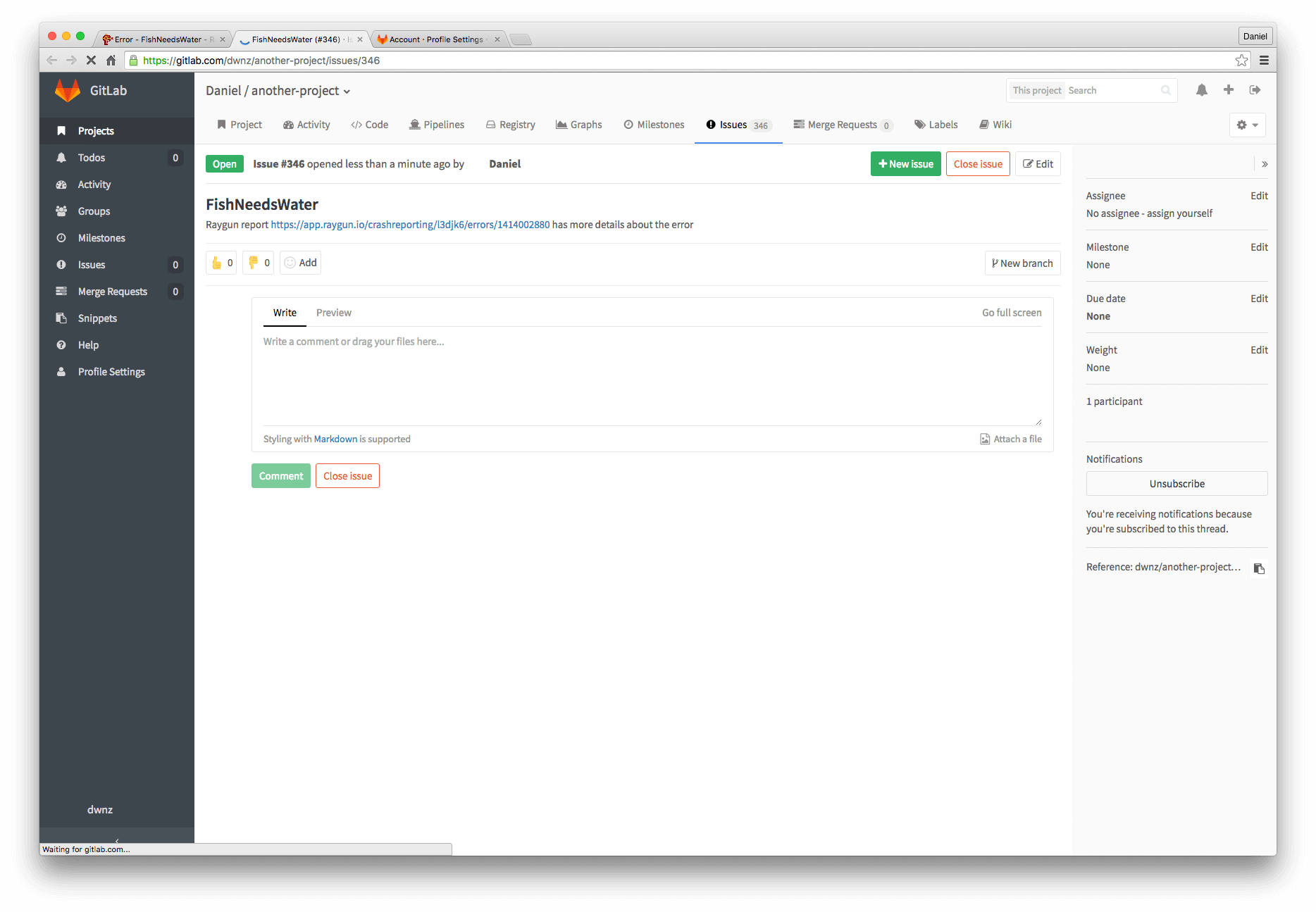 You can also use deployment tracking with GitLab to help figure out exactly which deploys cause issues! Jump to our documentation to learn how to set it up.